Private events
Private events
Professional events
X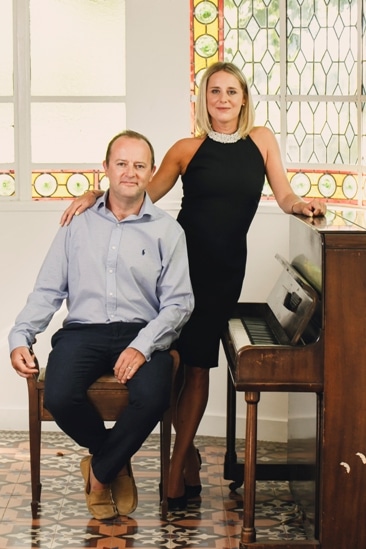 A unique location
An enchanting setting that combines the rural charm and beauty of the Provençal landscape with the elegance and refinement of a château, and an architectural style that is unique in Provence. The Château la Beaumetane is much more than just a reception venue. It is a beautiful setting, chic, and yet with a warm and intimate atmosphere.
An exceptional venue
If you are looking for an exceptional venue to celebrate your wedding, then you will fall in love with our beautiful home. If you are looking for a unique setting for a Board meeting or study day, la Beaumetane will tick all the right boxes. In fact, whether it is for a wedding, a birthday, a baptism, a seminar, an evening to entertain clients, or any other type of event, Château la Beaumentane will seduce your guests and your colleagues and ensure your time spent at the Château is entirely unforgettable.
It is with great pleasure that we welcome you to our magnificent home, set in the midst of the vineyards of Provence, Château la Beaumetane.
A warm welcome and support
Since her early childhood, the Château has been an important place in Nathalie's life, and what once was a childhood dream is now our family home. We have no doubt that it will work its magic on you in just the same way.
The success of your event is our number one objective. Whether your goal is a productive seminar, the wedding of your dreams or any other event, we will do everything we can to ensure it is all that you hoped for.
Through our years of experience, we have ensured all our guests receive a warm welcome at the Château. Our attention to the smallest of details, the quality of the service providers we recommend, and the support we are happy to provide, both during the preparation and on the day itself, all helps make a difference for our customers. To open the doors of the Château is to welcome you to our home. This is why people who come to the Château feel at home ; even if it is for just one day in the life of a family or a business, that day is an exceptional one.
Don't hesitate to call us to talk about your projects – we will help you turn them into reality!
Nathalie & Mike
Would you like more information about our services, to know our rates?