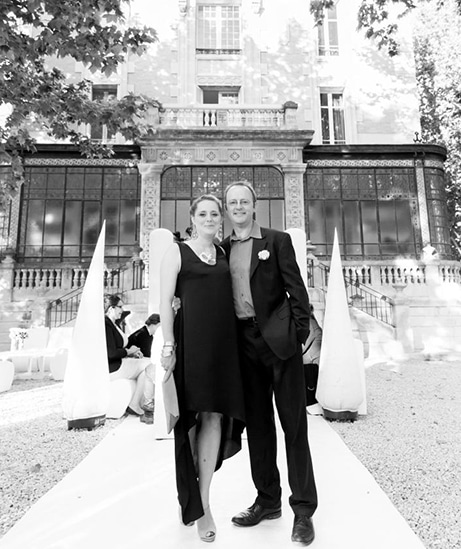 It is with great pleasure that we welcome you to Château la Beaumetane, our magnificent home set amongst the vineyards of Provence.
Nathalie fell in love with this enchanting place when she was a child and we have no doubt that it will have the same effect on you.
Our primary objective is the success of your event… whether it be a productive seminar, your dream wedding or any other event, we will do our best to turn your objectives into reality.
Feel free to contact us to discuss your projects, and we will help you to achieve them!
Nathalie & Mike
Private events
Private events
Professional events
X
Would you like more information about our services, to know our rates?